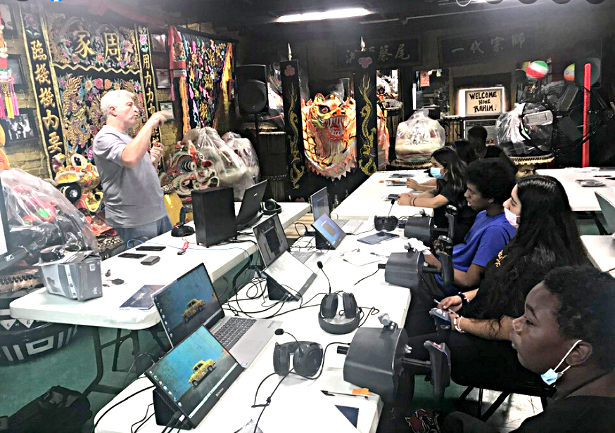 Please consider making a donation.
With low overhead and a small staff, donations go a long way at Hung Tao Choy Mei Leadership Institute. They go to the children's programs.
Each contribution allows us to create and teach programs like the Summer Camp Flight School. In that program, a licensed and experienced pilot taught our Kung Fu summer students how to fly on professional level flight trainers. Experience on those trainers was logged for each student and qualifies as experience for a pilot's license.